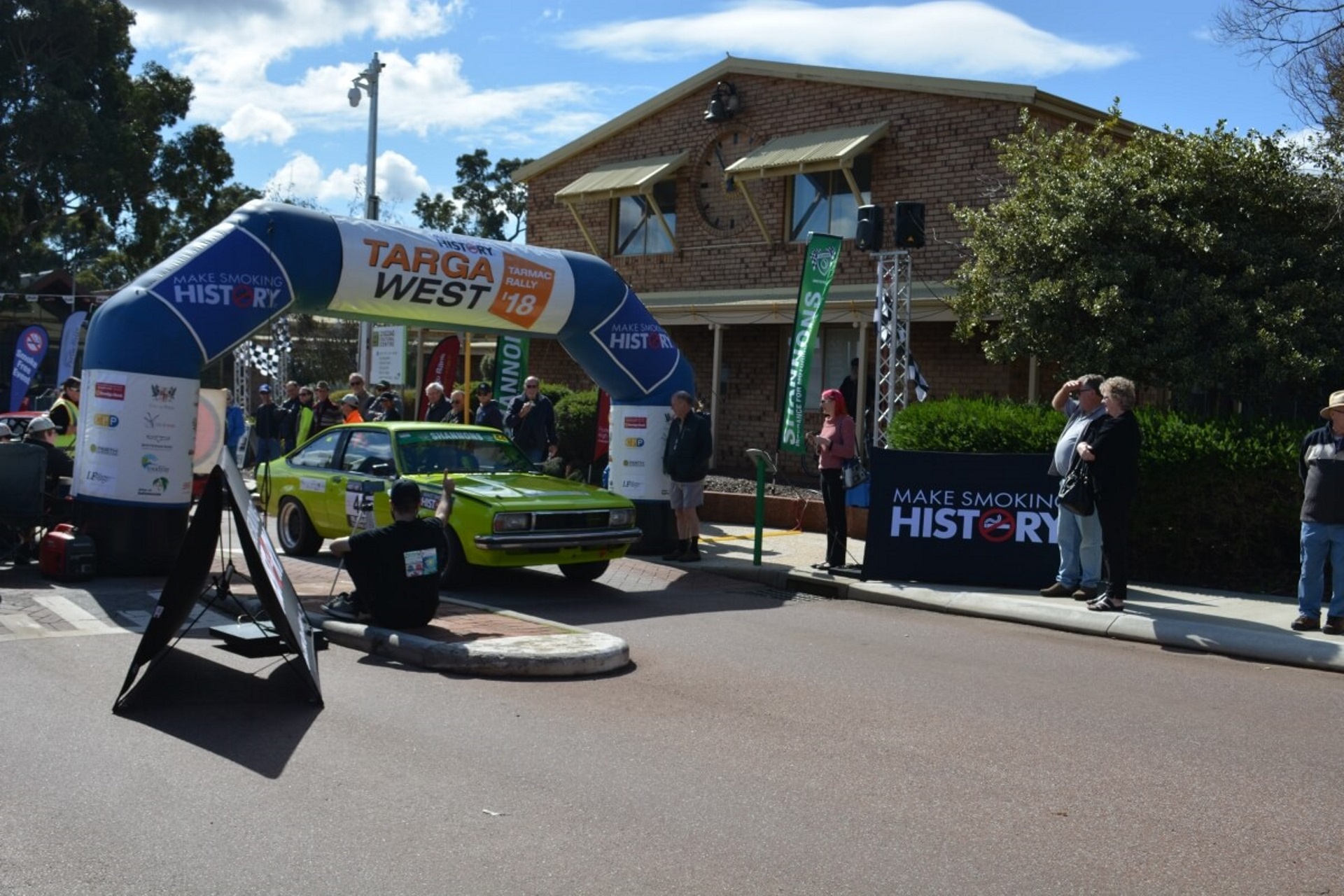 23 October 2020 : 9:00 AM - 23 October 2020 : 3:45 PM
Make Smoking History Targa West is an exciting and highly prestigious tarmac rally that has established itself as one of the premier events of its type in the country for classic and modern vehicles.
The Kalamunda stage of this event will be held in October and will include the Zig Zag Stage and the extended Kalamunda stage on Mundaring Weir Road.

Returning to Perth for its 17th year, the 2020 rally runs from 22 to 25 October. The event attracts thousands of spectators to the various venues which include Riverside Drive in the CBD and Kalamunda, Mundaring, Malaga, Bullsbrook, Toodyay, Chittering and Whiteman Park in the surrounding areas.
A Spectator Guide containing all the information needed for the rally weekend is available online at www.targawest.com.au, and rally enthusiasts can also keep up with the latest action at www.facebook.com/targawest
2020 Event Information
Road Closures:
Haynes Street: 9.00am - 3.45pm
Haynes Street in Kalamunda's town centre will be closed off for the cars to assemble for a rally service.
10.00am to 11.15am Parkerville Rally Stage
11.20am to 3.45pm Mundaring Weir Road Rally Stages (breaks between each run)
1.55pm to 3.30pm Famous Zig Zag Rally Stages
12.40pm to 2.15pm Bendigo Bank Kalamunda Service Park - Haynes St/Railway Road, Kalamunda
4.15pm to 5.30pm Bendigo Bank Forrestfield Service Park - Strelitzia Ave, Forrestfield


View all events